Recent News:
Runaway Amish Bride hits #23 on the Publisher's Weekly Bestseller list. It's the 1st book in my new Colorado Amish Courtships series and is now available. Check it out!
Ladies of Love Inspired Inspiring Stories of Faith and Love…for every reader! Come over to our blogspot and visit with the amazing Love Inspired authors.
The Forever Family is being reissued as a 2-in-1 book available from the Harlequin Reader Service Bookclub August 2018.  It'll be paired with New York Times Bestselling Author Linda Goodnight's book titled "Home to Crossroads Ranch."  Click here to sign up for the bookclub and claim 2 free books to enjoy.
Healing the Forest Ranger has finaled in both the Write Touch Readers Award and also the Bookseller's Best Award.  I'm honored.
The wait is over!  My Heart Belongs to You is now available in print and ebook format. Enjoy!
Now Available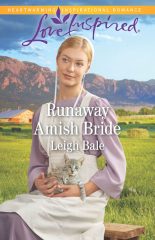 Coming Soon