Recent News:
The Forest Ranger's Christmas hits #21 on the Publisher's Weekly bestselling list.  It also received 4-1/2 stars from Romantic Times Reviews ~ Now available!
Her Firefighter Hero is the first book in my new Men of Wildfire series and is now available. Check it out!
Healing the Forest Ranger has finaled in both the Write Touch Readers Award and also the Bookseller's Best Award.  I'm honored.
The wait is over!  My Heart Belongs to You is now available in print and ebook format. Enjoy!
Now Available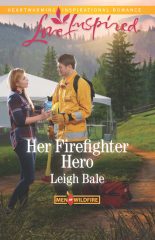 Coming Soon