Recent News:

RoseSoapworks  To research my new Amish series, I learned to make soap.  But I made so much that I now have to sell it!  My soaps are made with pure ingredients and are luxurious and fragrant and lather like crazy.  Check out my online Etsy shop by clicking the link above.  My prices are quite reasonable.  I named my online shop after one of my granddaughters.  I hope you like them!
More books are coming all the time…I've just started a new series titled Secret Amish Babies.  The first book is now available.  If you sign up for my newsletter, I won't spam you but will shoot you an email when each new book becomes available in stores and online.  And feel free to contact me.  I love to hear from readers!
The Midwife's Christmas Wish has hit the Publisher's Weekly Bestsellers list at position #10 and is now available!  This is the first book in my Secret Amish Babies series.  Enjoy!
Now Available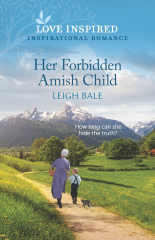 Coming Soon