The Forever Family
Reissue Available August 2018
In Search Of A Brand-New Life Seeking a fresh start, widow Rachel Walker headed west. She never expected a freak Nevada storm—or the rugged Sam Thorne to rescue her. With an injured arm and a young son to care for, Rachel is depending on the kindness of the handsome stranger. The gruff small-town vet isn't thrilled Rachel and Danny have invaded his well-ordered life. But with Rachel's strong spirit and gentle faith, the walls around Sam's barren heart soon come tumbling down. Can they both put their painful pasts behind them and join together as a forever family?
The Forever Family…"an emotional and uplifting story." **** stars from Romantic Times BOOKclub
In August 2018, The Forever Family was reissued as a 2-in-1 book paired with New York Times bestselling author Linda Goodnight's delightful story "Home to Crossroads Ranch." Take a look at the new cover design for this great value! Click here to sign up for the bookclub and claim 2 free books to enjoy.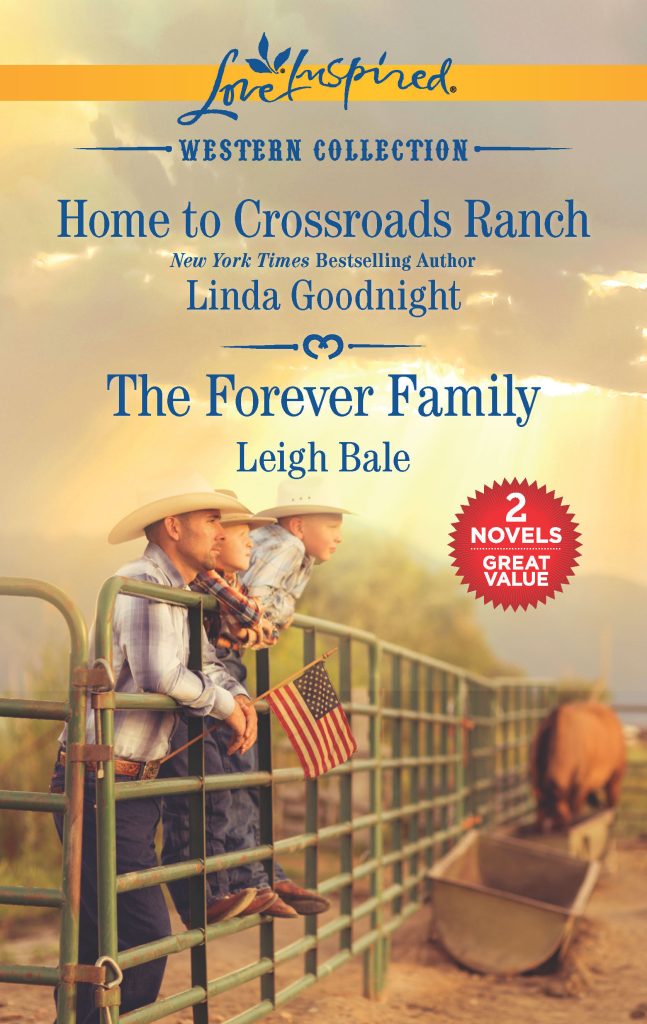 ISBN 10 digit: 1335932445
ISBN 13 digit: 978-1335932445